CS.MONEY is a skin trading service. The first site ever that allows people to safely trade in-game items. Thanks to CSM, you can get yourself an inventory of the best skins, with the desired stickers and floats at the best prices.
Skins = Skills
In July, we integrated CS.MONEY into our Dashboard. This update lets us gather more information about weapons and skins used in matches.
We added statistics for each weapon that was used to make a kill during the game. In this section, you can look up the K/D ratio of any player in the match with every weapon, what's their best gun and how much does their inventory cost. Skins for each weapon in the match are available for viewing.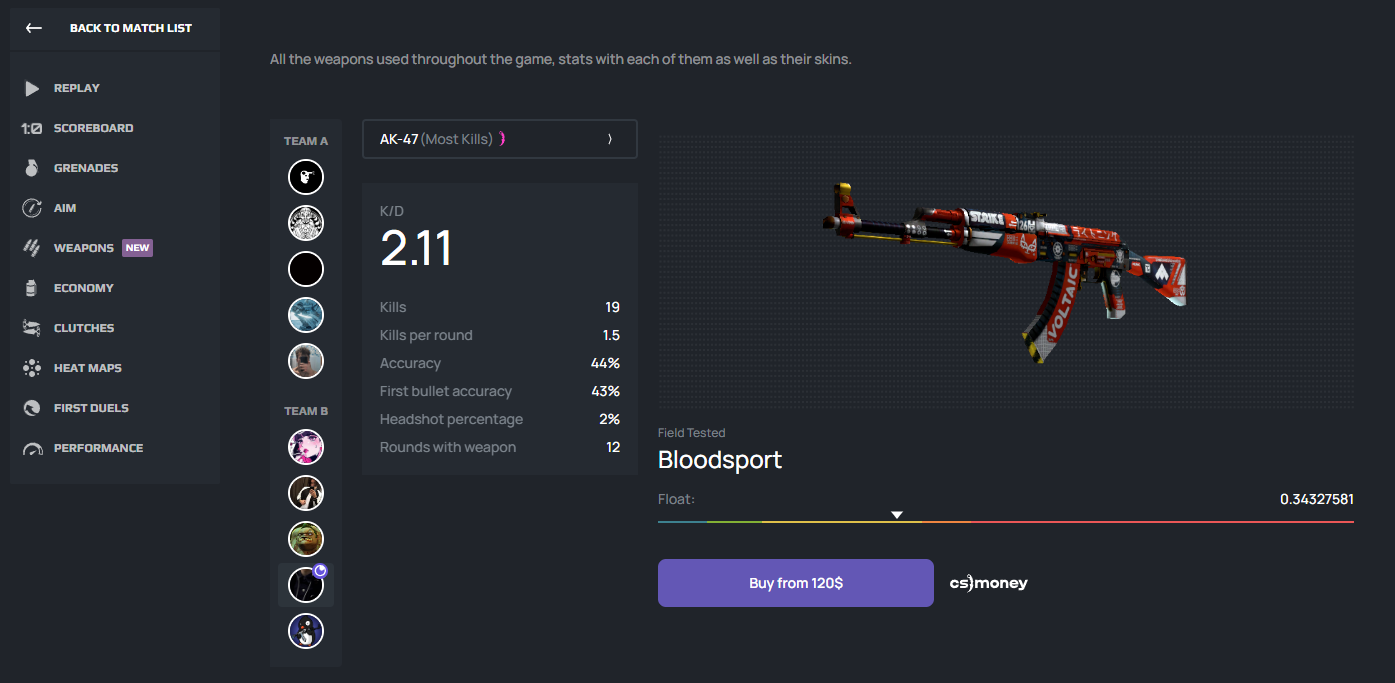 CS.MONEY is back online
In the middle of August, one of the largest Internet scams in history took place. The attackers were able to get access to CS.MONEY bots and withdraw skins to their fake accounts. The amount of damage is around 6 million dollars, according to preliminary estimates.
After the incident, the service was temporarily shut down.
Now CS.MONEY is operational again: before launching properly, it is necessary to make sure that the system is stable and working, that's why there are temporary trading and functionality limitations.
From now on, nothing threatens the safety of skins — the issue has been found and fixed.
Selling skins
Buying skins is not a problem. They can be bought on Steam Community Market or traded on CS.MONEY at competitive prices. But where to sell them? Not Steam Marketplace, nor CS.MONEY have a cashout feature: it is not expected from Steam to add this, and CSM are working on it. For now, you can sell your skins in the Sell and Trade modes to get the money to your balance, which can be spent for other items.
What are the ways to sell your skins for real money?
Via special marketplaces: the most popular one is market.csgo.com.
The process is quite easy: you sell a skin to another person, get the money to your balance and withdraw it the suitable way. On marketcsgo, you can withdraw money to QIWI, WebMoney, any bank card or a crypto wallet.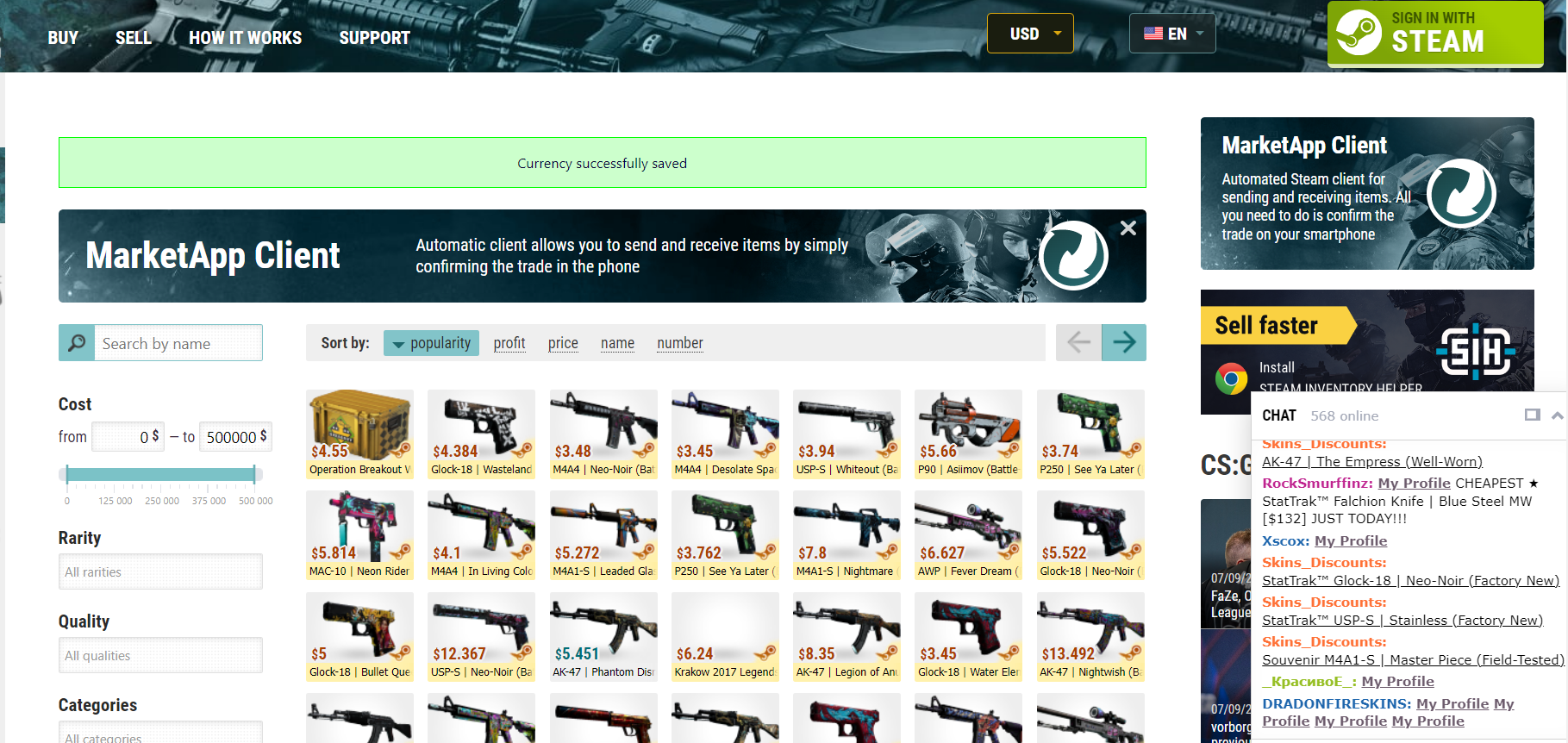 Via middlemen in social networks: this is a less reliable method, since you'd have to give your skins to a stranger, who will pay for them the way you like. The main drawback is the long waiting time: the person may not be online when you decide to sell your skins. Also, such deals can be tricky as you can bump into a scammer. We can point out M1rka, he is one of the traders that work as a middleman. Apart from him, there are many other buyers out there.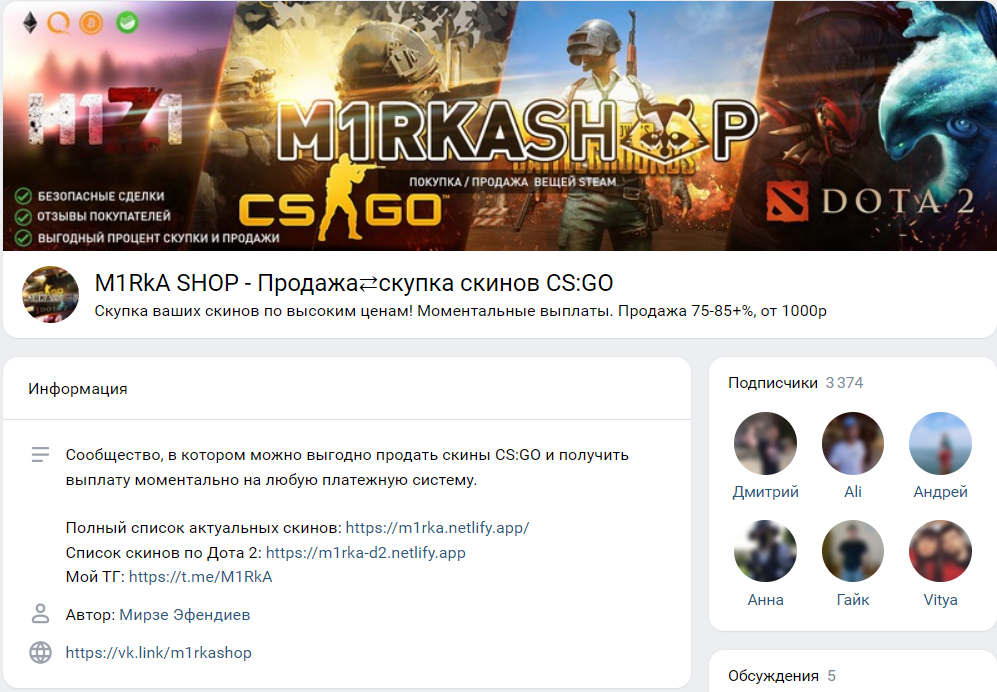 Via betting platforms: you can sell skins by depositing them to your balance on a betting site. For example, to csgopositive. There is one nuance: you would have to win some percentage back in order to be able to withdraw the money, and it's not guaranteed that you won't lose the money on bets.
We specifically note that you have the right to place bets only if you are over the age of 18. The SCOPE.GG team doesn't recommend this method of withdrawing skins into real money. However, if you still want to do so, bet responsibly and don't spend the money that you are not ready to lose.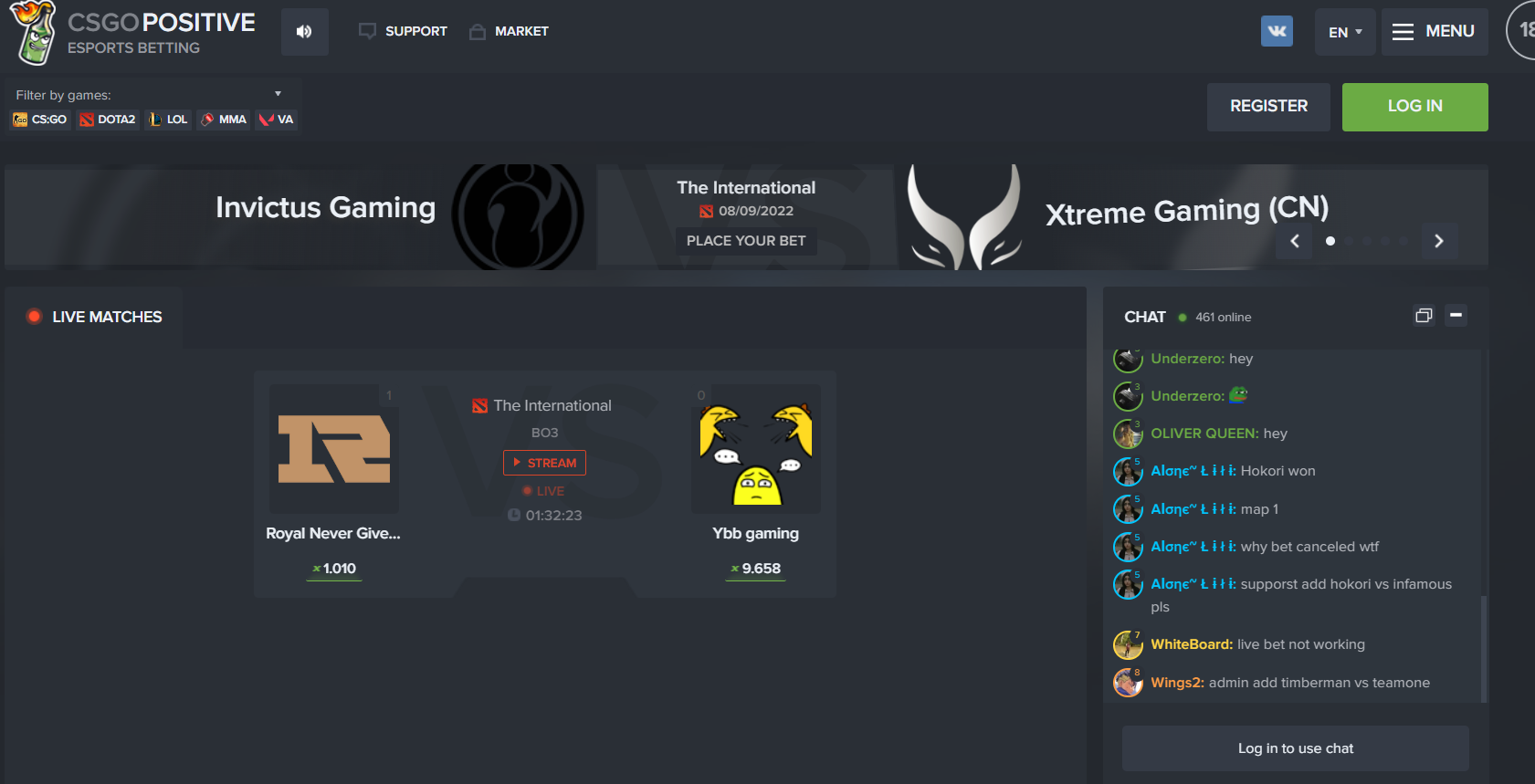 As you can see, there are plenty of ways to withdraw skins into real money, however, there are certain risks. The SCOPE.GG team recommends not to risk your skins and money.
---